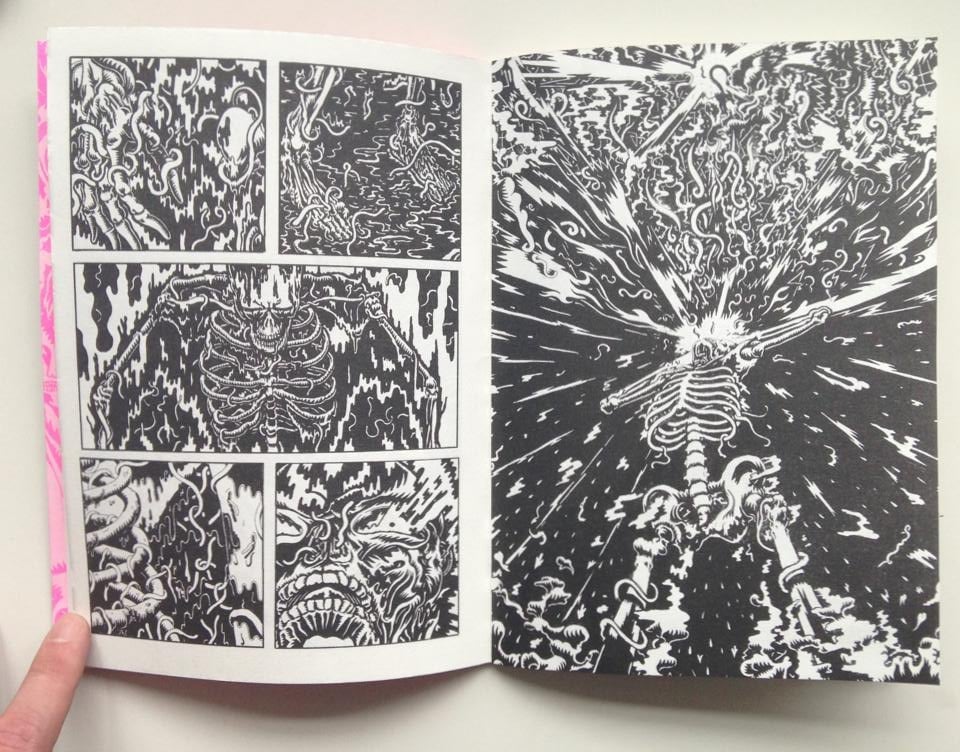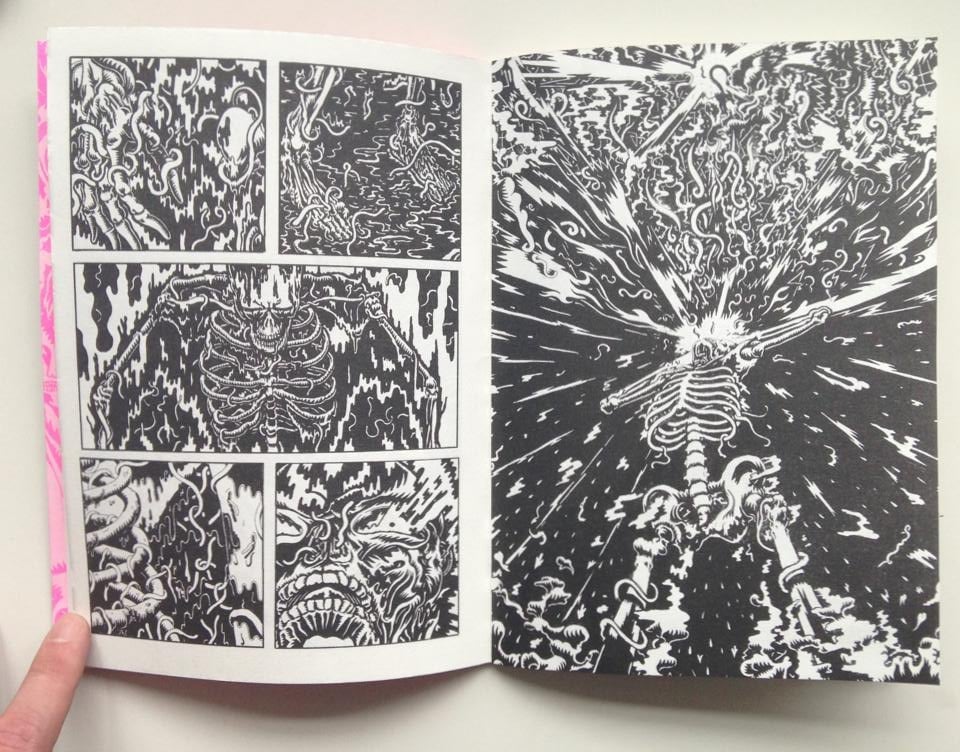 The Reach of the Mind: Book One
£8.00
http://samuelbell.co.uk/trotmvid.html/##nw
The Reach of the Mind: Book One, is the first installment of an epic, surreal and physiological horror.
Trapped within the walls of a mysterious labyrinth, a young man suffers from bizarre and violent hallucinations that appear to manifest themselves physically in the waking world.
Suffering from amnesia and a body scarred and bandaged from operations to which he gave no consent, he tries to uncover the truth behind his capture and disfigurement.
As his grasp on reality becomes weaker, he must find the truth behind his imprisonment and his true identity, before it is too late.
Why is he here? Will he escape? Will he survive?! All will be revealed...
45 pages of Risograph printed, limited to 100 copies sequential art book.